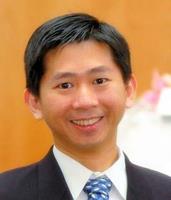 Che-Rung Lee
Associate Professor

101, Kuang Fu Rd, Sec.2, Hsin Chu, Taiwan 30013

628 Delta building

Phone: 886-3-573-1207

Email: cherung [at] cs.nthu.edu.tw

---
Teaching
---
Research
CUDA Center of Excellence at NTHU

ESCAPE workshop: Dec 16-19, 2014

2014 CUDA Poster Contest: Dec 16-19, 2014

Information for the students who want to join my lab.
Software
QUEST : Quantum Electron Simulation Toolbox.
Eigentest: A test matrix generator for large-scale eigenproblem.
Matran: A matrix wrapper for Fortran 95.
---
Last update: 2013/2/3